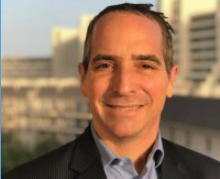 Nicholas Van Loan is an operations and finance executive focused on driving efficiency and performance at Stratim's portfolio companies.  He is responsible for working with company management to implement growth or turnaround plans with measurable efficiency and profitability improvements.  Mr. Van Loan has extensive expertise in procurement, project management and supply-chain optimization, in addition to business development and M&A activities.
Prior to joining Stratim, Mr. Van Loan spent five years as a consultant to financial services companies including Lake Street Capital, LLC a San-Francisco-based VC firm and Synergy Advisors, LLC, a Los-Angeles-based investment bank.  He assisted in the acquisition and divestiture of over 20 portfolio and independent operating companies.  His roles included all aspects of valuation, strategic partnering, legal and investor due diligence.
Previously, Mr. Van Loan was an investment banker at Bear, Stearns & Co. Inc. in NY where he focused on fixed income transactions in the emerging markets group and later on technology M&A in the San Francisco office. He has lived in numerous countries and speaks six languages.
Master of Business Administration, University Of Texas at Austin
Bachelors of Science, Georgetown University
If you own privately held stock and would like to talk to us about liquidity options, please email or call me at the contact information below:
Email: [email protected]
Phone:  (408) 676-7824